Cert-A-Roof provides LeakFREE® Roof Inspection in Anaheim, California

Looking for The Industry Leader for roof inspections, repairs, and certifications in Anaheim? Look no further than Cert-A-Roof in Anaheim. Our roof inspections come with a guarantee by our proprietary LeakFREE® system that your home will be ready to put on the market, or just to enjoy living in.
The NRCIA has certified all Cert-A-Roof California roof inspectors and contractors. They have also been trained to perform inspections and issue LeakFREE® Roof Certifications, not only for all residential roofs in Anaheim, but all commercial roofs as well.
LeakFREE® Certification is the Premium Standard
We also offer all of these roofing services in a 10 mile radius around Anaheim, including the cities of Atwood, Brea, Costa Mesa, East Irvine, Fountain Valley, Fullerton, Garden Grove, Irvine, Midway City, Santa Ana, Stanton, Tustin, Villa Park, Westminster, and Buena Park.
Key Benefits of Cert-A-Roof LeakFREE® Roof Inspection service
➤ Over 100 Five star reviews from real customers
➤ Fast, friendly and knowledgeable customer service
➤ Over 75,000 certified roof inspections
➤ Clean, reliable service technicians
➤ Specified and prompt time of arrival
➤ Standardized roof inspection process
➤ Electronic photographic reports
➤ Standardized result analysis
➤ Standardized recommended pricing
➤ Standardized LeakFREE® Roof Certification Plus Warranty
➤ Extended roof warranties available
➤ Renewable roof warranties available
➤ Transferrable roof warranties included
➤ Preventative maintenance inspections included if certified
Call us now to qualify for a LeakFREE® Certification.
Don't wait another day without protection and peace-of-mind!
(888) ROOF-800
(888) 766-3800
Clients Say It Best!
"It is not often that companies big or small, private or public go out of their way to provide valued service in Anaheim. This is someone's home that needed the attention and Mr. Les Watrous went over and beyond to provide that service." More …
Local Festivals & Attractions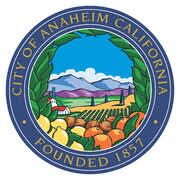 Anaheim has many festivals and attractions on the calendar for this year. Check out the links below!
Common Roof Problems

When a roof is inspected in Anaheim, there are several things that the inspector looks for. Want to find out more, and learn if your roof has any of the telltale signs? Click here!