Welcome to Cert-A-Roof serving Long Beach, California

For roof inspections, repairs, and certifications, Cert-A-Roof is The Industry Leader. Forensic inspections are important if you have just had a new roof installed because they ensure that the roof was installed according to building codes, and manufacturer specifications.
For all residential and commercial roofs in Long Beach, all Cert-A-Roof inspectors and contractors are trained to perform inspections and NRCIA certified to issue LeakFREE® Certifications.
LeakFREE® Certification is the Premium Standard
We also our Forensic Roof services in a 10 mile radius around Long Beach, including Huntington Beach, Los Angeles, Costa Mesa, La Mirada, Cerritos, Fountain Valley, Garden Grove, Santa Ana, Stanton, Tustin, Villa Park, and Westminster, and Buena Park.
Clients Say It Best!
"I love the idea that I can call an inspection company in Long Beach and they come out and do the job exactly the way I needed it to be done. It was simple, took none of my time and I received the report within hours." More …
Local Festivals & Attractions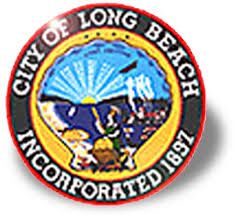 Long Beach has many festivals and attractions on the calendar for this year. Check out the links below!
City of Long Beach Attractions
Common Roof Problems

There are many reasons why a roof might not meet manufacturer's specifications in Long Beach. If you want to find out if any of them pertain to your roof, Click here!