Tips for Taking Care of Your Property's Deck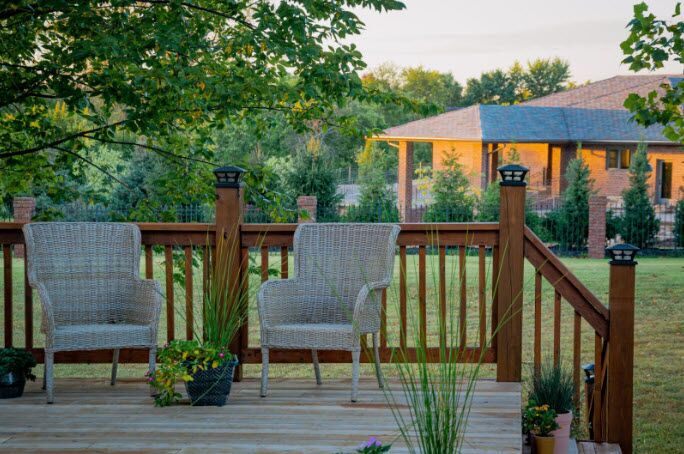 Building and maintaining a functional deck is a critical part of owning a property for California residents who want tenants to be able to enjoy the beautiful weather and scenic views. However, the safety and functionality of a property's deck is no longer just a nice perk–it has become a matter of law. With California Law SB 721, deck and balcony inspections must be completed by January 1, 2025 to ensure a property's deck is in safe and usable condition. If you are sweating how to get your deck ready to pass this inspection, keep reading for 5 pro tips for taking care of your property's deck.
Assess the Quality of the Surface Materials
The first step in taking care of your deck is to perform a thorough inspection of the quality of the deck's surface materials. For concrete decks, are there any cracks that may expand and cause the deck to fail? If so, take steps for repairing the cracks in the concrete and reinforcing areas of weakness. In steel balconies, are there any signs of rust or corrosion that need to be attended to? If it is a classic wood deck, are there any surface planks that are cracked, splintered, or faded? Any of these symptoms could lead to a catastrophic deck failure unless acted upon with expedition. For planks that look beyond repair and require more than a basic treatment, consider switching them out with rot-resistant cedar decking boards. If the damage to the deck is more widespread, look into the possibility of upgrading to innovative composite decking solutions.
Regularly Apply the Appropriate Treatment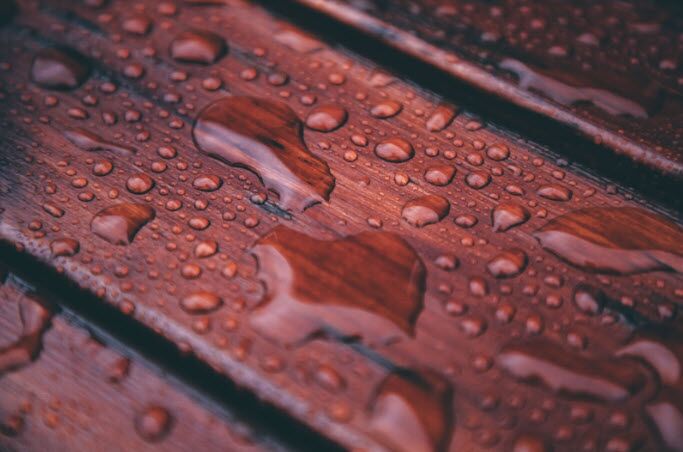 The best thing to do to guarantee that your deck never falls into a state of disrepair is to regularly apply the appropriate deck treatment. Not only will the best polyurethane for decks keep your wood deck looking like new, but it will prevent the deck from absorbing moisture, help reflect damaging UV rays, and reduce the likelihood that termites or other pests will be able to damage your deck. For stone or concrete decks, be sure that an appropriate masonry sealant is applied to prevent porosity.
Although it can be tempting to cut corners when everything appears to be okay, homeowners should treat their decks at least every three years to stay ahead of potential damage. Prior to applying a treatment, clear the deck of all furniture and pressure wash the surface to clear the deck of any debris or foreign bodies that may undermine the quality of the planks if trapped under the sealant.
Don't Forget About the Railing
The surface is the obvious area of concern when keeping your deck in top condition. However, remember that California Law SB 721 applies to any walking surface elevated more than six feet above the ground. This can include stairways, sidewalks, foot bridges, or breezeways that connect areas of the property. If you are having difficulty in assessing the quality of these elevated traffic areas, call a southern California deck inspection professional to help identify issues and upgrade as necessary.
In addition to foot traffic areas, don't forget about the condition of the railing. Casually leaning against a loose deck baluster creates a heart-stopping moment at best, source of a serious injury at worst. When it comes time to upgrade from a rundown railing, it is worthwhile to consider the benefits of hog wire deck railing. Durable yet understated, hog wire railing provides seamless aesthetics with virtually any type of deck material. It is also extremely resistant to sun and weather damage and provides an unmatched level of protection without obstructing views.
Check the Quality of the Fasteners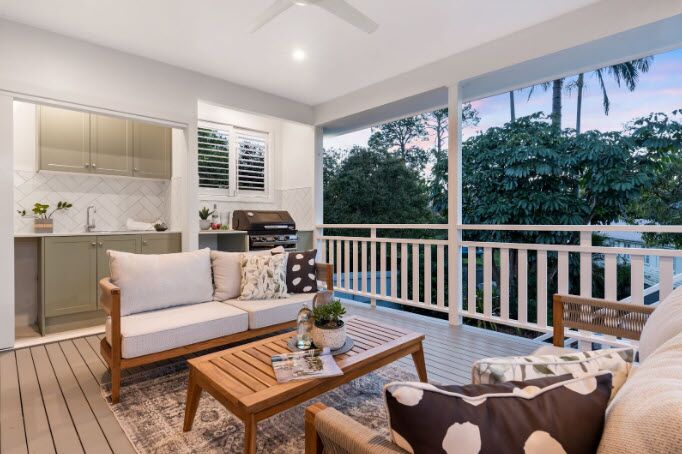 There may be some scenarios in which the quality of the decking is okay but the fasteners are worn or improperly installed. If you notice loose planks, take a look to see if the fasteners are okay. Many decks will use basic decking screws, which can become loose or stripped out over time. If this is the case, you may need to remove the screw and apply a new one to an area of the plank that is better anchored. There are also some decks that use innovative deck fastening systems to keep screws hidden from the surface. These systems will typically use some type of plastic or PVC mount that is attached to the frame, with compatible decking planks locking into the mount. Although you won't be able to see the condition of these fasteners from the surface, you will definitely need to remove the plank and see if they are in good condition and secure if you notice any instability in the deck.
Inspect the Condition of the Substrate
It is also critical to check the condition of the substrate on which the deck is built. If it is constructed on a concrete base, make sure that there are no cracks in the concrete that could expand during freezing and thawing. If it is built directly on the ground, check that there is no erosion around the support columns that could leave the deck vulnerable. For a roof decking system, be sure that the terra strands are in good condition to promote optimal drainage and that pedestal system will prevent wind uplift.
In addition, don't discount the condition of the building's siding as a substrate material. Many second-story (or higher) decks and balconies are heavily anchored to the building. Check the condition of the siding and mounts, being particularly mindful of any water damage that may have occurred where the deck and building meet.
5 Tips for Taking Care of Your Home's Deck
California Law SB 721 has many property owners sweating. However, with the proper planning and maintenance, your deck will pass this inspection with flying colors. By regularly assessing the quality of the planks, periodically applying the proper deck treatments, paying close attention to the railing, checking the condition of the fasteners, and assessing the state of the substrate, property owners can guarantee that their deck or balcony is ready to go come inspection time. If you are unsure about how to handle all of this in-house, don't hesitate to call a southern California deck inspection professional today!
Roger Marx is a freelance writer that loves sharing his knowledge and expertise on home improvement projects especially deck construction. He lives in Minneapolis, Minnesota where he enjoys spending time with his wife and working on backyard projects in his spare time. Roger's work as a freelance writer can be found on Building Product Advisors, a new construction industry resource launching in Fall 2022.