Professional Roofing in greater Polson, Montana area
LeakFREE® Roof Certification Offered by Cert-A-Roof
®
Roof Inspection and Certification certified by NRCIA
Commercial and Home Roof Inspections and Certifications in Polson, MT
Cert-A-Roof provides comprehensive roof inspection and certification services within a 70-mile radius of Polson, Montana. This includes the areas of Lakeside, Big Fork, Kalispell, Columbia Falls, Whitefish, and Missoula.
Nestled in the stunning Northwest corner of Montana, Polson is a hidden gem located on the South end of Flathead Lake. The town's charm lies in its undiscovered nature, which the locals adore. The majority of the real estate in Polson offers breathtaking views of the largest freshwater lake West of the Mississippi and the magnificent Rocky Mountain range. Perfectly positioned between Kalispell and Missoula, Polson serves as an ideal location to cater to the beautiful communities of Northwest Montana.
Homestead initially settled in the late 1800s, Polson thrived due to the arrival of the Northern Pacific Railway, establishing a central hub for the region. The fertile landscape of Polson is perfect for cultivating vineyards and orchards, adding to its rich heritage.
Polson has become a gateway to many outdoor sports and activities. From exhilarating mountain biking and fishing to serene hiking and camping, Polson offers endless opportunities for adventure. Backpacking, hunting, white-water rafting, skiing, windsurfing, and golf are popular pursuits in the area. Moreover, Polson often serves as a convenient base camp for those wishing to explore the nearby natural wonders of Glacier and Yellowstone National Parks. A fascinating fact about Montana is its abundant wildlife, boasting the largest grizzly bear population in the lower United States.
Polson Common Roof Type
Given the ever-changing climate in Polson, residents have access to a wide range of roofing options to meet their needs. These options include asphalt and asphalt fiberglass shingles, wood shingles and shakes, clay and concrete tile roofing, rubber roofing, composite roofing, metal roofing, corrugated roofing, and flat roofing. While these roofs are incredibly durable, having them inspected at least every two years is crucial. The asphalt, shingles, shakes, or tiles can develop cracks, break, or shift from their intended position. Additionally, winter storms, snow loads, ice dams, and strong winds can impact roof systems in Polson. It's important to stay vigilant and address any roof issues promptly to ensure the safety and integrity of the property.
Call now to schedule your LeakFREE® Roof Inspection service
(888) ROOF-800
(888) 766-3800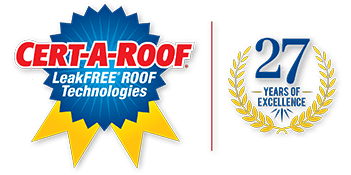 Polson Climate
Polson experiences a predominantly humid climate with rainfall spread evenly throughout the year, resulting in approximately 108 days of precipitation. The town is known for its summer storms, which the residents enjoy. The average annual rainfall in Polson is 17.6 inches, while the average snowfall measures 37.3 inches. During the summer, temperatures typically reach around 80 degrees Fahrenheit, while winter temperatures drop to the 20s. With monthly changes in weather patterns, Polson allows locals to embrace all four seasons fully.
Polson Population
Polson recorded a population of 5,148 at the time of the 2020 U.S. Census, up from 4,488 at the time of the 2010 U.S. Census.
Polson Housing
Polson boasts a housing density of 998, with 2,704 housing units available. Of these units, 2,196 are currently occupied, with renters making up 44% of the population and homeowners comprising 56%. The median asking price for vacant properties is approximately $450,000. The median household income in Polson is $45,000, and around 32% of the population holds a bachelor's degree or higher.
Polson Festivals, Events, Sites and Attractions
Events in Polson are chock full of fun, culture, action, and even delicious food and beverages. From family-friendly festivals to lake activities such as boating, fishing, and camping. You can grab a beer at the local brewery or enjoy one of the outdoor concerts on the lake. Small-town parades and patriotism are vibrant in this community. It is safe to say that there's probably an event happening that you won't want to miss.
Family-friendly events like the annual Flathead Cherry Festival will keep the young-ins entertained with kid-friendly activities and plenty of welcoming entertainment for the whole family.
Roof Inspection Services for Polson Home or Business
Living in the desirable city of Polson comes with a price tag, as the average home is priced over $450,000. While it may not be exorbitant, Polson is still considered a comparatively expensive city compared to the national average. To safeguard your Polson property, it is crucial to maintain a pristine and functional roof. Whether you own a residential or commercial property, proper maintenance is essential. When you rely on the Cert-A-Roof Authorized Dealer in Polson, you can trust us to provide the best roof inspection and certification services to ensure your roof remains in top-notch condition. Our range of roofing services includes:
1. Thorough roof inspections customizable to any situation (Cert-A-Roof has an impressive track record of over 75,000 roof inspections)
2. Roof certifications
Additionally, we offer NRCIA's LeakFREE® roof certification, giving you peace of mind knowing that the repairs and services are trustworthy and reliable. Allow us to be your trusted Polson roof specialists. Our team of roofing technicians is certified by NRCIA (National Roof Certification and Inspection Association) to ensure the highest standards of expertise and professionalism.
Why Trust Cert-A-Roof?
Polson is a thriving community with a growing population of residents and businesses. Regarding issues or problems with your roof, it is imperative to take action on time. Act promptly by inspecting your roof for signs of leaks, missing shingles, or any other damage to prevent further complications.
In the Polson area, there is no shortage of roofing companies. Unlike entrusting your roof inspection to just anyone, our professional and reliable services are delivered on time and at an affordable rate. With over 100 five-star reviews on Yelp and a track record of conducting over 75,000 roof inspections, you can trust us for exceptional roofing services in Polson.
Call now to schedule your LeakFREE® Roof Inspection service
(888) ROOF-800
(888) 766-3800