Cert-A-Deck™ by Cert-A-Roof® | Professional Deck Inspection
Cert-A-Roof provides Cert-A-Deck™ certified deck inspections in Southern California. Contact us today for professional inspections of balconies, decks, porches, stairways, walkways, and entries for apartments, condominiums and commercial buildings.
Why is Deck and Balcony Inspection required?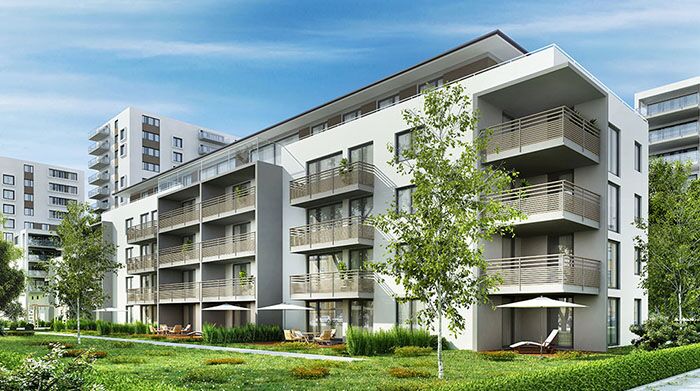 California Law SB 721 requires inspection of Apartments, Condominiums and Commercial Buildings with three or more dwelling units that have:
• Balconies, decks, porches, stairways, walkways, and entry structures that extend beyond exterior walls of the building and that rely in whole or in substantial part on wood or wood-based products for structural support or stability; and
• A walking surface that is elevated more than 6 feet above the ground level; and
• Balconies designed for human occupancy or use.
Further, apartment, residential or commercial buildings that are proposed for conversion to condominiums must be inspected prior to the first close of escrow.
Property owners have until January 1, 2025, to complete their first inspection.
Read more about SB 721 in our Compliance Guide.

What makes Cert-A-Deck™ Inspection different?
Qualified by the NRCIA to conduct SB 721 inspections, Cert-A-Roof maximizes deck life by using its trademarked Cert-A-Deck™ inspection process to inspect the decks, balconies, porches, stairways, walkways and entry structures for all types of buildings.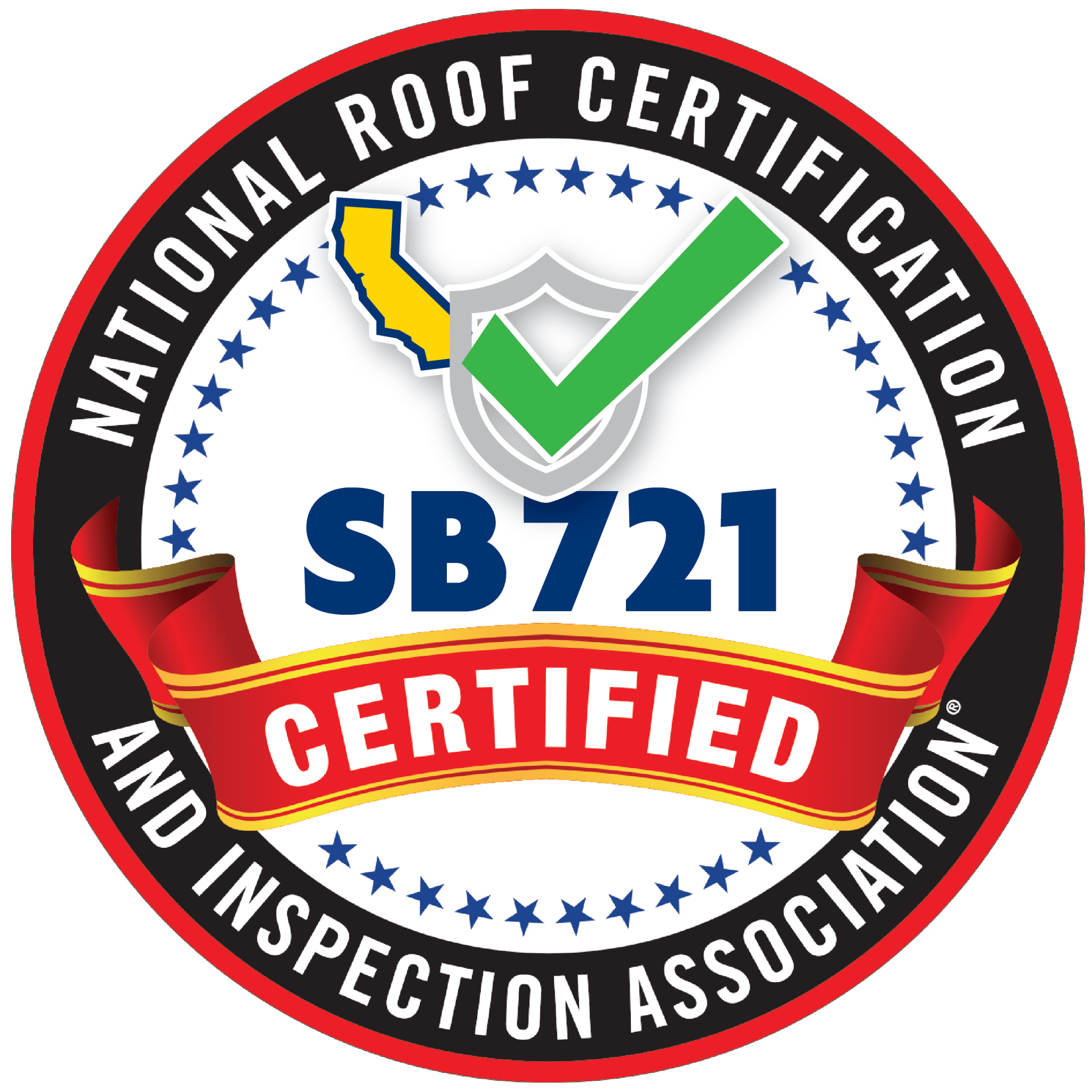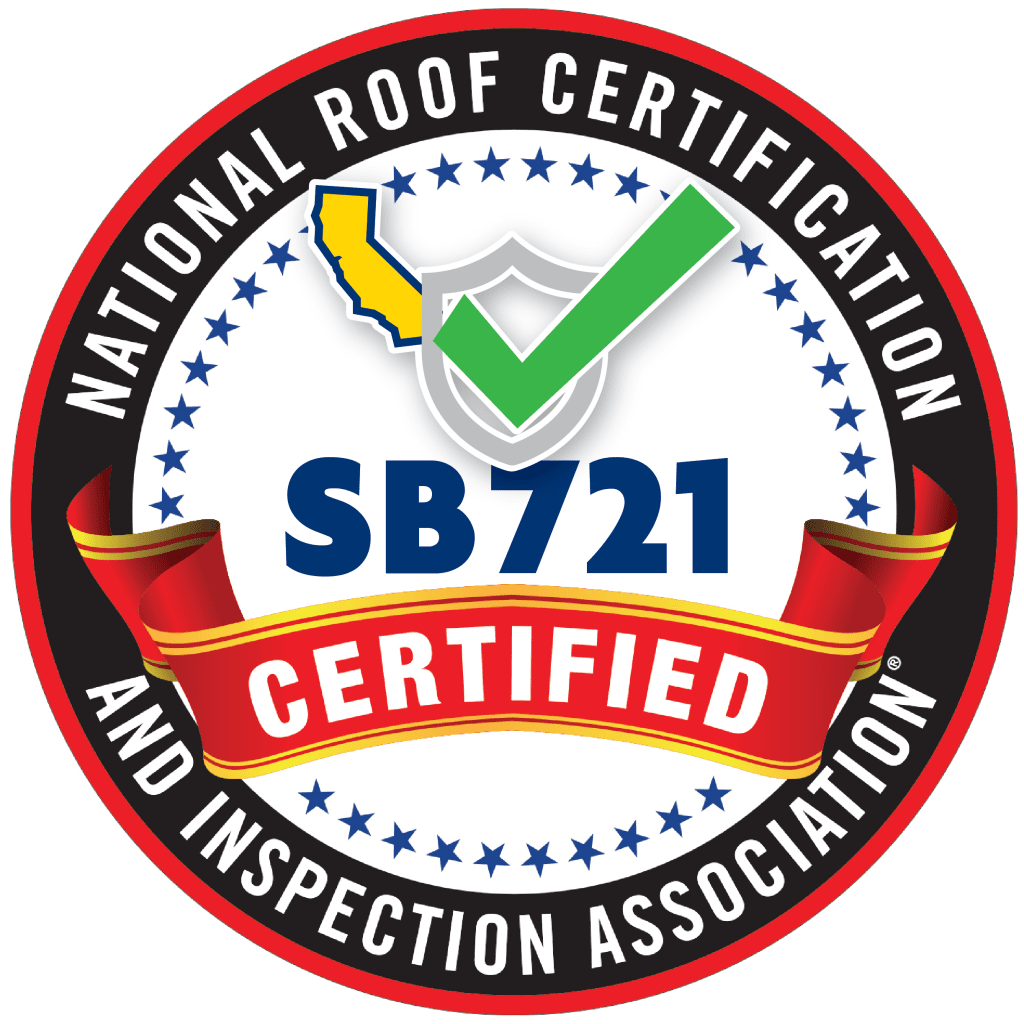 Throughout the whole inspection process, photographs are taken by our certified deck inspectors to document any evidence of areas that may be structurally compromised, areas that are leaking right now, or that are likely to leak in the future. After any and all photos have been taken and the deck has been fully inspected, the inspector puts together a thoroughly written inspection report within 24 hours, that includes photographs, areas that are causing problems, ways to correct these problems.
All of our deck and balcony inspections include the detail and professional opinion that is needed by local enforcement agencies.
What's included in Cert-A-Deck™ Inspection?
The Cert-A-Deck™ inspection required by this new California law includes:
Identification of each exterior elevated element (i.e. decks, balconies,porches, stairways, walkways, and entry structures) or associated waterproofing elements that, if found to be defective, decayed, or deteriorated to the extent that it does not meet its load requirements, would, in the opinion of our deck inspector, constitute a threat to the health or safety of the occupants.

"Associated waterproofing elements" are defined to mean flashings, membranes, coatings, and sealants that protect the load-bearing components of exterior elevated elements from exposure to water and the elements.

Thorough assessments of elevated elements using methods allowing for evaluation of their performance by direct visual examination or comparable means of evaluating their performance. For purposes of this section, a sample of at least 15 percent of each type of exterior elevated element shall be inspected.
Our detailed evaluation and assessment shall address each of the following:

The current condition of the exterior elevated elements.
Expectations of future performance and projected service life.
Recommendations of any further inspection necessary.
Recommendations of any necessary repair or replacement.
Industry-Standard Inspection Report
Our professional inspector conducting the inspection will produce an initial report and a final report indicating that any required repairs have been completed. Further, a written report of the evaluation stamped or signed by our inspector will be presented to the owner of the building or the owner's designated agent within 5 days of completion of the inspection. The complete Cert-A-Deck™ inspection report will include photographs, any test results, and related information sufficient to establish a baseline of the condition of the components inspected that can be compared to the results of subsequent inspections. In addition to the evaluation required by this section, the inspection report will provide timely advise on whether the inspected exterior elevated element poses an immediate threat to the safety of the occupants, and whether preventing occupant access or conducting emergency repairs, including shoring, are necessary.
View a sample Deck Inspection Report here.
Why choose Cert-A-Deck™ by Cert-A-Roof?
There are many reasons a deck, balcony or associated entry area may be compromised, and the purpose of a Cert-A-Deck™ inspection with Cert-A-Roof is to expose these problem areas if they are present. You will have better protection and peace-of-mind because at the end of the inspection, you would be well on your way to getting deck assurance.
Key Benefits of Cert-A-Deck™ Inspection
➤ Over 200 Five star reviews from real customers (for various inspections)
➤ Fast, friendly and knowledgeable customer service
➤ Over 75,000 certified inspections in Southern California
➤ Clean, reliable service technicians
➤ Specified and prompt time of arrival
➤ Standardized deck inspection process
➤ Electronic photographic reports
➤ Standardized result analysis
➤ Standardized recommended pricing
Don't wait another day without protection and peace-of-mind!
(888) 766-3800
Be sure to read our tips on taking care of your deck, and download our information about the Deck Inspection Law And Requirements.