Los Angeles Roof Inspection and Certification

Cert-A-Roof leads the Southern California industry for roof inspection, repair, and certification in Los Angeles. Our proprietary LeakFREE® system guarantees that your roof will be ready for enjoyable living or when you put your home for sale.
Each and every one of Cert-a-Roof's roof inspectors and contractors in California are trained to perform inspections and issue LeakFREE® Certifications, as well as being NRCIA certified for all residential and commercial roofs in Los Angeles.
Watch this quick video to learn about our roof inspection process
LeakFREE® Roof Inspection is the Premium Standard
We offer our professional roof inspection, certification, re-roofing and roof repair services for all Los Angeles county cities including Glendale, Van Nuys, Hawthorne, Burbank, Inglewood, El Segundo, San Gabriel, Hollywood, Studio City, Sherman Oaks, Santa Monica, Palmdale, Pomona, Torrance, Pasadena, El Monte, Downey, Santa Clarita, Inglewood, West Covina, Norwalk, Compton, South Gate, Carson, Whittier, Alhambra and all surrounding cities.
What makes Cert-A-Roof LeakFREE® Roof Inspection service in Los Angeles different?
The #1 problem found during Home Inspections in Los Angeles is the Roof. Over 87% of roofs inspected need repairs. A leaky roof can end up costing thousands of dollars in unforeseen damages! Cert-A-Roof maximizes roof life by using its trademarked LeakFREE® Roof Inspection process to inspect the roof.
Throughout the whole inspection process, photographs are taken by our NRCIA-certified roof inspector in Los Angeles to document any evidence of areas that are leaking right now, or that are likely to leak in the future. After any and all photos have been taken and the roof has been fully inspected, the inspector puts together a thoroughly written inspection report within 24 hours, that includes photographs, areas that are causing problems, ways to correct these problems, and price estimates that can help you when you try to sell, to finance, or to insure your home.
All of our Los Angeles roof inspections include the detail and professional opinion (typically missing from home inspection reports) that is needed by mortgage lenders, homeowners insurance adjusters and roof riders on home warranty insurance policies.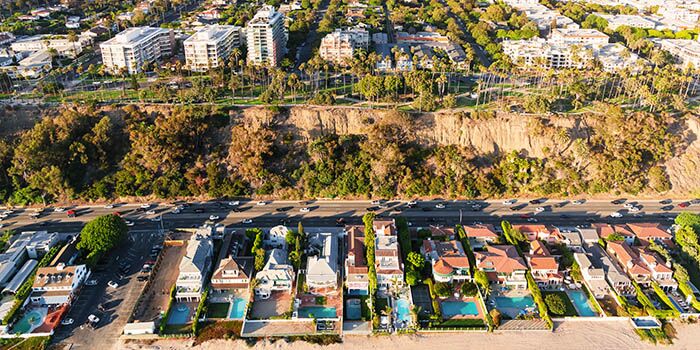 Why go with Cert-A-Roof for your Roof Inspection?
There are many reasons a roof might leak and the purpose of a roof inspection with Cert-A-Roof is to expose these problem areas if they are present. Cert-A-Roof's main goal, though, is to qualify the roof for a LeakFREE® Certification if they are not present. Either way, you will have better protection and peace-of-mind because at the end of the inspection, you would be well on your way to getting roof assurance.
Benefits of Los Angeles LeakFREE® Roof Inspection service
➤ Over 100 Five star reviews from real customers on Google, Yelp, Facebook, Angie's List, Home Advisor
➤ Fast, friendly and knowledgeable customer service
➤ Over 75,000 certified roof inspections in Los Angeles area since 1993
➤ Clean, reliable service technicians
➤ Specified and prompt time of arrival
➤ Standardized roof inspection process
➤ Electronic photographic reports
➤ Standardized result analysis
➤ Standardized recommended pricing
➤ Standardized LeakFREE® Roof Certification Plus Warranty
➤ Extended roof warranties available
➤ Renewable roof warranties available
➤ Transferrable roof warranties included
➤ Preventative maintenance inspections included if certified
Common Los Angeles Roof Type
Rubber shingles is the most common type of roofing material found in Los Angeles. Because of its income demographic, Los Angeles citizens most often decide to use roofing material that is cheap to install and long lasting, rather than focusing on the style of the roof. Rubber roofing material can last 15-20 years, with the proper maintenance, but it still needs to be inspected every two years to make sure that it has not ripped, torn, or fallen off. This occurs most often where the temperature fluctuates regularly, causing the rubber to expand and contract frequently, weakening it. Other conditions that can affect your rubber roof in Los Angeles are the Santa Ana winds (high winds of 40 miles per hour), mudslides caused by the surrounding mountains, and direct heat from the sun, causing rubber shingles to expand and contract rapidly, and debris in the valleys.
Los Angeles Climate
Like most of the rest of Southern California, the city of Los Angeles has pleasantly mild weather year round. August is typically the warmest month, with an average temperature of 72 degrees, while January is typically the coldest month, with an average temperature of 57 degrees. The majority of rain occurs between December and March, with an average rain fall of 14.93 inches and an average temperature year round of 63.9 degrees. The majority of rain fall occurs in February, with an average of 3.92 inches.
Los Angeles Population
According to the 2010 census, the population in Los Angeles city is 3,792,621, and Los Angeles county has about 10 million people. 97.8% of the population lives in households. Los Angeles has over 1.4 million housing units. The average family size is 3.53 people, and the median age is 34.1 years.
Call us now to schedule your LeakFREE® Roof Inspection
Don't wait another day without protection and peace-of-mind!
(888) ROOF-800
(888) 766-3800
Roof Inspection Services for Los Angeles home or business
When you own any type of property – residential or commercial – it is essential to properly maintain it. This includes the roof. When you call on Cert-A-Roof in Los Angeles, you will find we offer all the roof inspection and maintenance services you could possibly need to keep your roof in the best possible protective order. Some of the specific roofing services that we offer are:
1. Roof inspection (we've conducted over 75,000 roof inspections)
2. Roof certification for any repairs completed
3. Repair of shingles, flashing, broken tiles or gutters
4. Complete Roof replacement or a reroof
5. Regular Roof maintenance to keep the roof in proper protective order throughout the year
We also offer LeakFREE® roof certification so you can feel confident in the repairs and services provided. Let us be your trusted Los Angeles roofer. Our roofing technicians are certified and able to provide you with professional repairs and services that you need to keep your structure safe and protected from the harsh California weather and elements.
Why Trust Cert-A-Roof?
If you have noticed an issue with your roof, never delay but take action straight away. Call the Cert-A-Roof team in Los Angeles and you can be sure that you will receive prompt and professional service. We will perform any repairs in a timely manner to prevent a problem getting out of hand.
Although there are plenty of roofing companies to choose from in Los Angeles, the Cert-A-Roof team is fully licensed and insured, so you can rely on our superior repairs and service, whatever your roofing needs. We have already received over 100 five star reviews on Yelp and Google, and we have conducted over 75,000 roof inspections for satisfied customers. Whenever your roof needs maintenance or servicing, call Cert-A-Roof and we will provide prompt repairs at an affordable rate.
Our Clients Say It Best!

"Cert-A-Roof came to our house in Los Angeles, gave us a thorough inspection of our roof, took photos, and presented us with a prepared booklet of all the problem areas."
"My husband didn't believe Cert-A-Roof could get our insurance company to pay for our roof, but when it was all said and done our insurance company not only paid, they paid for an entire new roof." More …
Common Roof Problems

There are several things Los Angeles roof inspectors look for when certifying a roof. To determine if your roof might be displaying any problematic symptoms, Click here!
Call us now to schedule your LeakFREE® Roof Inspection
Don't wait another day without protection and peace-of-mind!
(888) ROOF-800
(888) 766-3800